Cosmi semi-automatic
Titanium
State-of-the-art technology. Low weight and strong parts.
Cosmi guns are available in 12, 16, 20, 28 and 410 gauges in Deluxe Standard, Extra Deluxe and Prestige versions.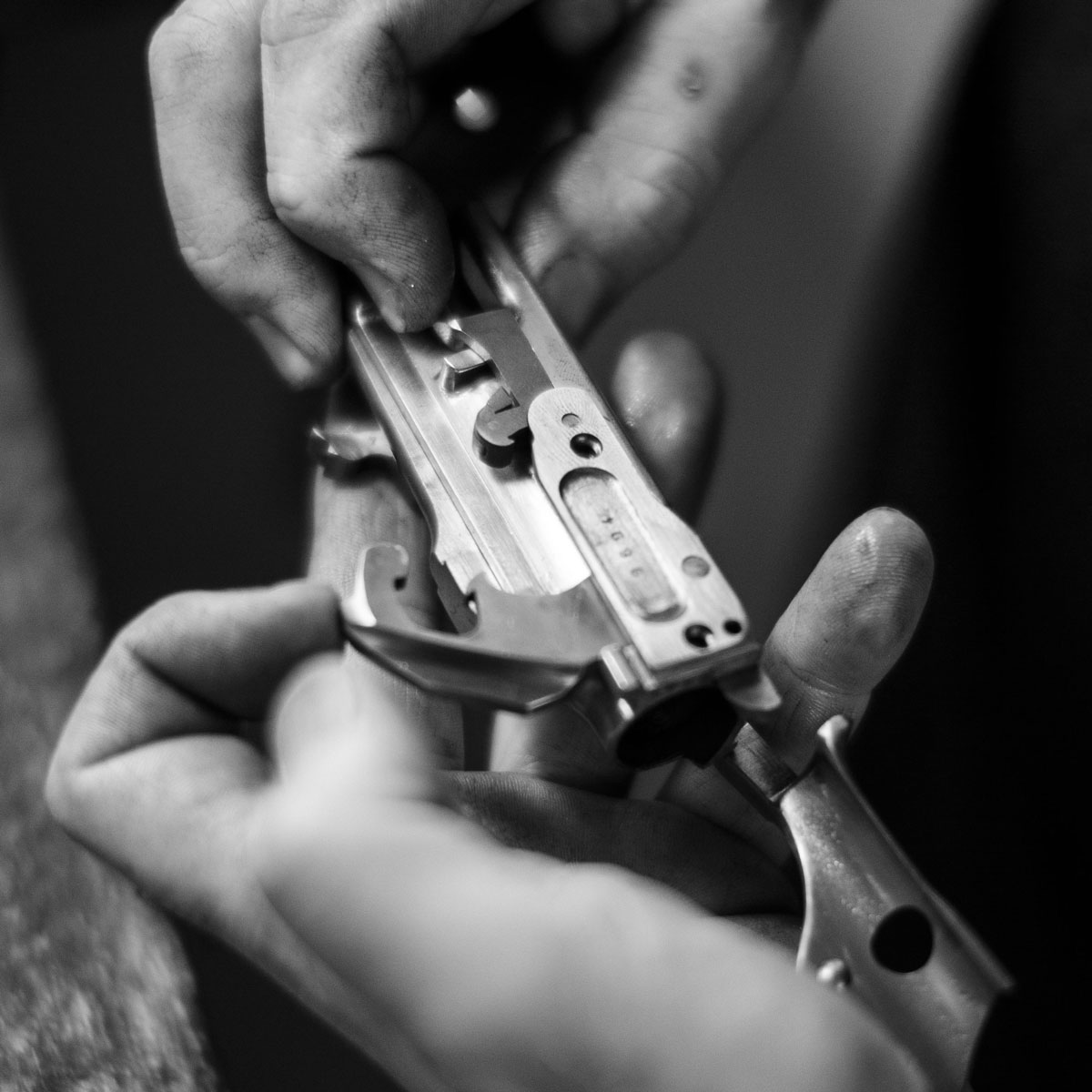 Titanium grade 5 has excellent tensile strength properties at room temperature and viscous flow resistance. The crack resistance and crack propagation resistance is excellent. Like most titanium alloys, Grade 5 has excellent corrosion resistance.
It has about half the density of nickel alloys and is widely used in the aerospace sector.
Resists in salt water and marine atmosphere, in contact with oxidizing acids, chlorides (in the presence of water). Good resistance in a wide range of acids, alkalis and industrial atmospheres.
The Titanium model offers a 10% weight saving compared to the Steel model. With particular precautions the weight can be further reduced.