"Il Sovrapposto" Cosmi continues the tradition of our company, one of the first manufacturers in the world to offer titanium weapons since the 1960s. "Il Sovrapposto", originally in Steel, is also available in its version made through this noble light alloy in Titanium.
"Il Sovrapposto" boasts a removable battery system, characterized by a modern yet traditional and well-tested trigger mechanism. The receiver is machined from solid steer, as is any other component of the weapon: Cosmi, in fact, exclusively uses traditional solid machining to realize each part, including the minute ones, without compromising on any kind to save costs. High quality is always our goal, and this is reflected in the fine aesthetic result, faithful to the most classic canons of fine luxury weapons.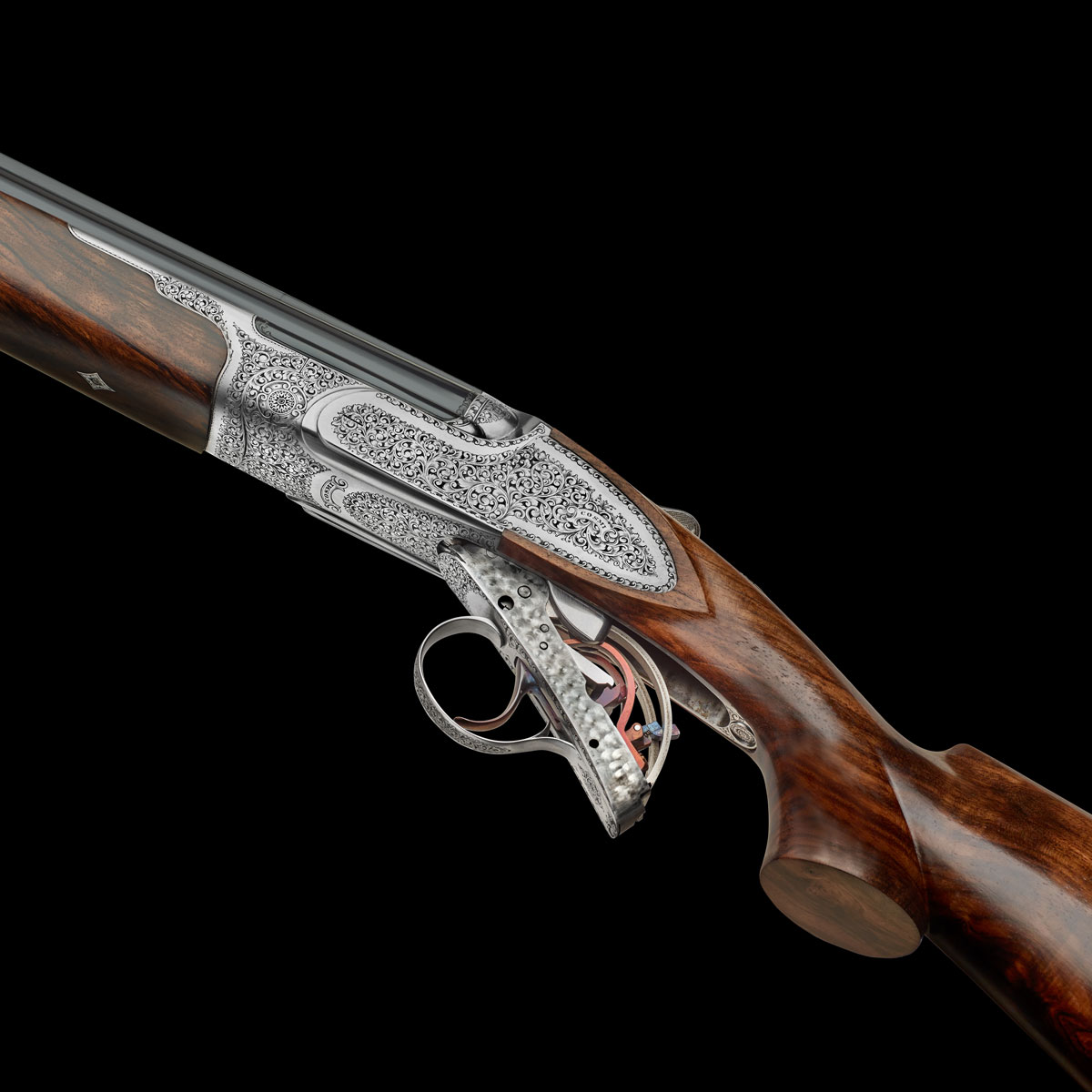 The crampon, inspired by the authoritative Boss system, was designed to facilitate the replacement of parts subject to wear as much as possible. The two crampons of the action are easily replaceable to ensure the eternal durability of the weapon. The patented automatic cartridge extraction system completes the uniqueness of our project and guarantees optimal performance in use.
The needs of the hunting world, increasingly attentive to the lightness of the weapon, the practicality and reliability of use, are perfectly combined with the features of the light and resistant weapons such as "Il Sovrapposto" Cosmi in Titanium.
Thanks to the numerous studies and research carried out in recent years, Cosmi, today, together with very few other noble names in the world of fine guns, is classified as one of the few companies capable of working Titanium and offering a truly unique product in the world panorama. of luxury weapons.
Download the brochure